Lineagen Announces New Study Demonstrating Two-Fold Increase in Detection Rate of Validated Genetic Variants in Individuals with Autism Spectrum Disorders
posted - JAN 15, 2013
SALT LAKE CITY, Jan. 15, 2013 /PRNewswire/ -- Lineagen, Inc. today announced publication of the results of a 9,000-person genetic study that demonstrates an approximately 100% increase in the detection rate of genetic markers now validated as being associated with autism spectrum disorders (ASDs). The study, one of the largest genetic validation studies in autism, was designed to confirm novel copy number genetic variants and novel next-generation sequence variants associated with ASDs. Researchers affiliated with The Children's Hospital of Philadelphia (CHOP), the University of Utah (Utah), Golden Helix, Inc, and Lineagen have confirmed in family and broad population studies a two-fold increase in the number of cases of ASD that can be ascribed to these newly identified genetic variants, specifically gene deletions or duplications (termed copy number variants, or CNVs). To date, a validated genetic variant can be detected in about 5 to 7% of individuals with an ASD receiving current clinical genetic tests; with these findings, the percentage approaches 12%. In addition, the study identified and confirms the involvement of biological pathways and reports the discovery of new gene regions that have relevance to neural, cardiovascular, and immune functions, for which targeted treatments are being developed in independent clinical trials. This work allows for the increased detection of such variants so that companion diagnostics and targeted interventions leading to appropriate, personalized treatments for patients can be developed. Further research on the pathways and regions is ongoing. Results from the study have been published in the current issue of PLOS ONE; a copy of the article can be accessed at http://dx.plos.org/10.1371/journal.pone.0052239.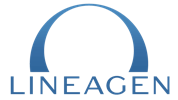 Lineagen has incorporated these novel validated genetic variants into the next generation of its FirstStepDx genetic test, FirstStepDx PLUS. FirstStepDx PLUS combines highly advanced genetic testing with fully integrated genetic counseling to accelerate and enhance the diagnostic evaluation of individuals with ASDs, developmental delay (DD), and intellectual disability (ID), and help physicians better direct clinical management for these individuals.
Mark F. Leppert , Ph.D., lead researcher and Distinguished Professor at the University of Utah's Department of Human Genetics, said, "Utah has long been leading the way in disease-relevant genetic discoveries. The newly identified variants were discovered based on gene sequences originally found in 38 multi-generational Utah families. The ability to replicate in the general population is a major step forward in understanding the genetic markers associated with ASD."
Hakon Hakonarson , M.D., Ph.D., lead researcher on the study and Director of CHOP's Center for Applied Genomics, commented, "This is one of the most comprehensive genetic studies of autism performed to date. The genetic variants confirmed by the study's large sample size give us confidence that they accurately represent the underlying biology of ASD."
To evaluate the significance of the biological findings for this study, Lineagen utilized a unique approach that combined the talents of the highly respected research teams at Golden Helix and the CHOP Center for Applied Genomics. CHOP and Golden Helix independently analyzed the study data using orthogonal techniques to identify statistically relevant results. Golden Helix CEO Christophe Lambert , Ph.D., stated, "The methodology Lineagen implemented to discover novel genetic variants for ASDs demonstrates their commitment to providing an accurate and thorough genetic diagnostic test not currently available in the marketplace." Golden Helix is a leading bioinformatics organization, specializing in sequence and array-based SNP and copy number analysis, genetic association software, and analytic services.
Michael S. Paul , Ph.D., Lineagen's Chief Executive Officer, said, "At Lineagen, we believe that understanding a person's underlying genetics is a crucial component of the evaluation and clinical management of individuals with autism and other disorders of childhood development. With this in mind, we set out to combine Utah's unique genetic resources with world-class researchers at Utah, CHOP, and Golden Helix to further identify and validate genetic markers associated with ASDs. With these new findings, our next-generation high-density array, FirstStepDx PLUS, offers the most clinically actionable information per test result. By incorporating the variants into our new test, we will be able to provide clinicians with information that may affect the way patients with ASDs are evaluated and managed clinically."
About FirstStepDx PLUS
Lineagen's FirstStepDx PLUS and related autism-risk screening services (www.m-chat.org) have been developed with the specific intention of helping physicians, patients, and families navigate the diagnostic evaluation "odyssey" of individuals with autism spectrum disorders (ASDs) and other disorders of childhood development more efficiently. FirstStepDx PLUS includes genetic counseling, the most advanced, customized chromosomal microarray analysis (CMA) clinically available, and a detailed, personalized report created specifically for each individual's case. FirstStepDx PLUS is specifically designed to help parents, physicians, and other healthcare providers significantly shorten the time to clinical action, allowing access to proven clinical management and treatment approaches as early as possible. The customized and proprietary CMA platform incorporated into FirstStepDx PLUS was developed in collaboration with Affymetrix under the Powered by Affymetrix program.
The FirstStepDx PLUS genetic test is available as a fast and painless cheek swab (FirstStepDx PLUS Buccal), eliminating the need for a blood draw. For more information about FirstStepDx PLUS, please call Lineagen at 888-888-OPEN ( 888-888-6736 ) or visit www.firststepdxplus.com.
International Diagnostic Solutions (IDS), providing consultation, service, and resource development in the areas of autism, developmental delay, and special education worldwide, serves as the exclusive international agent for Lineagen and FirstStepDx PLUS inSingapore and in selected countries in the Middle East and Latin America. For additional information on IDS, please visit www.IDSalliance.com or call 001.800.407.7188 .
About Lineagen
Based in Salt Lake City, Utah, Lineagen's mission is to accelerate and enhance the diagnostic evaluation of medical conditions so that the best possible outcomes can be achieved for patients and their families. Our first commercial offerings, FirstStepDx and FirstStepDx PLUS, provide physicians with a fully integrated genetic testing, counseling, and developmental screening service to aid in the diagnostic evaluation of individuals with ASD or other forms of developmental delay. In addition to our deep commitment to ASD and developmental delay, we have ongoing scientific programs in the areas of multiple sclerosis (MS) and chronic obstructive pulmonary disease (COPD).
For additional information, please visit www.lineagen.com.
Contacts:
Burns McClellan on behalf of Lineagen
Justin Jackson

jjackson@burnsmc.com
212-213-0006
SOURCE Lineagen, Inc.


RELATED LINKS
http://www.lineagen.com